Interguard Ltd. specializes in detection of unwanted locating devices, hidden monitoring , and detection of wiretaps.
We are based in Warsaw but we operate countrywide and abroad. We perform security audits and o services in the field of computer forensics, ensuring security against spyware or electronic surveillance.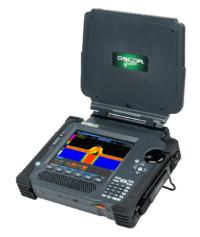 The experts employed by our firm not only provide detection of wiretaps, but also guarantee the protection of information and privacy. We are ready to carry out a specialized diagnosis and a security audit as well as implement pyrotechnic security.
Computer forensics is another area in which we operate successfully – we install security systems for networks and individual computers, and recover and delete data safely while providing a guarantee of confidentiality.
Our experts gained remarkable experience detecting wiretaps and performing other tasks home and abroad.
We professionally recover and analyze data (including text messages), SIM cards, mobile phones and portable devices (smartphones, tablets, satellite navigation devices). We possess the best available system in the world which allows for conducting forensic analysis of that type, including decoding and recovery of data from mobile phones.